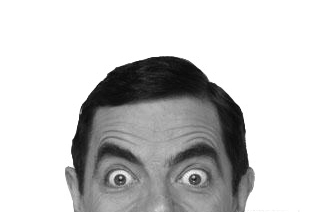 image by Phim Anh, edited by Gsorsnoi
Gisteren rond de klok van vier kantelde een driewielig voertuig vlak voor het knooppunt Rotterpolderplein. Even daarvoor werd hij ingehaald door een Mini. De bestuurder meende in de Mini een man te hebben gezien die vanachter zijn stuur deed alsof hij een teddybeer de omgeving liet zien.
Het incident leverde onze asfaltjungle een file op van vijftien kilometer. 's Avonds na elven werd de weg weer vrijgegeven i.v.m. een door de gekantelde driewieler veroorzaakte kettingbotsing. Of kwam het nou door die teddybeer?
This entry was posted on Thursday, March 11th, 2010 at 13:20 and is filed under Duimzuigerij, Nederlands, Tycoon Newspaper Archieven. You can follow any responses to this entry through the RSS 2.0 feed. You can leave a response, or trackback from your own site.