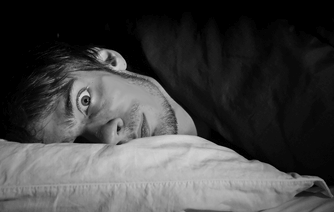 Inspiratie sijpelt er langs mijn slapen, tergend traag.
Mijn gift verjaagt mijn rust, wordt zelfs een plaag.
Een martelend refrein van schone woorden.
Dat als een mug mijn nachtrust komt vermoorden.
Voor mij om te kunnen slapen, moet ik naar het schijthuis gaan.
Krachtige tekst oppennen, geschreven tijdens de volle maan.
Ingegeven tijdens nachtmerries en vreemde dromen, is dat niet raar?
Een meesterwerk verzonnen, maar daarom nog niet onwaar.
This entry was posted on Monday, November 21st, 2016 at 07:13 and is filed under Astronomisch gedachtegoed, Droomverhalen, Duimzuigerij, Nederlands, Rijmende kunsten. You can follow any responses to this entry through the RSS 2.0 feed. You can leave a response, or trackback from your own site.